Are You Having a Hard Time Selling Your Art?
Have you felt frustrated by the fact that you are creating the best artwork you've ever done, but it's not being seen by enough potential serious collectors and isn't selling the way it should? Do you feel like you've run into a dead-end in your current marketing and sales efforts? Are you looking for ways to invigorate your art business and boost your sales?
If so, you aren't alone – many of the artists I meet are to a point where they are ready to focus more time and energy on marketing and selling their work, they just aren't sure how to proceed.
I'm Jason Horejs, owner of Xanadu Gallery in Scottsdale, Arizona. I've been in the art gallery business since 1992, and I've owned Xanadu Gallery since 2001. Over the years, I've focused on working with both well-established artists and with artists who are just beginning to share and promote their work. I've been able to help artists get their first sales and build consistent income. I've devoted my professional career to understanding what it takes for artists to bolster their sales and achieve long-term success.
While every artist is different, and their path to sales and success will be unique, my experience has taught me that there are several core principles that, when mastered, will help propel an artist's career forward. These principles aren't complicated, but the better you understand them and how they apply to your work, the better you will be able to implement them and employ them to increase your sales.
Core Principles to Achieve Success in the Art World
To understand what these principles are, and to begin the process of evaluating your work, answer these questions:
Is the quality of your work and presentation at collector level? Art buyers are selective. Before they are going to bring a piece of artwork into their home or workplace, they will study the work carefully to make sure the piece is of the highest possible quality. While many collectors may have a hard time describing what the ingredients of a high-quality piece of art are, they know it when they see it. In my experience, art collectors develop a kind of sixth sense about the quality of the artwork they will acquire. Are you using materials that will stand the test of time and that allow you to best express your artistic vision?
Is your work consistent? While it's critical that you continue to develop and evolve, and that your work not become stale, it is also important to create a style that is easily recognizable by potential buyers. By creating a common thread in your work, you will help your collectors catch your vision. When I'm evaluating an artist's work for consistency, I look at six key areas: subject matter, style, theme, palette, medium, and presentation. If you are consistent in 3-4 of these six areas, you can feel confident that your work is cohesive enough to show to collectors and galleries.
Is your work priced correctly? Pricing your work effectively is one of the greatest challenges you will face as you work to increase sales. Many artists undervalue their work, but getting pricing right takes a lot more than simply raising your prices. I advocate pricing your work in the mid-range of your peers. It's critical that you do intensive market research to determine how your competitors are pricing their work so that you can approach your own pricing systematically and confidently.
Do you have a well-designed digital portfolio?  Your portfolio is your single most important tool to open discussions with gallery owners and future collectors. Over the last five years, I've seen a revolution in the way portfolios are put together and shared. Almost all of the best portfolios I see now are created and presented digitally. While there's still a place for a physical portfolio, developing a digital portfolio of your work will give you incredible flexibility as you present your work to galleries and collectors. Your portfolio should have a concentration of 20-25 of your most consistent and most powerful works.
Are you targeting the right galleries and collectors? Art sales is a numbers game. In order to reach the collectors who are most likely to purchase your artwork, you need to expose your work to the highest number of potential buyers possible. At the same time, you also need to look for venues that cater to buyers who are most likely to be interested in your work. It's critical that you create a deep list of potential galleries to approach. I urge you to begin researching galleries online and compiling a list of galleries that might be a good fit for your work. This list of galleries will allow you to efficiently and systematically put your portfolio into the right hands.
Are you approaching galleries effectively? I've been approached by thousands of artists seeking representation over the years. While I've found that the best approach is in person, it's important that when you do approach galleries, you do so in a professional and confident way. Again, your portfolio is going to be invaluable to you as you approach galleries, and I encourage artists to tackle gallery approaches head-on. Almost every single one of the artists I'm showing in my gallery approached me directly and in person to present their portfolio and work, but I've also worked with artists who have crafted successful email approaches to galleries. Approaching galleries can be a delicate process,  but once you understand what your objectives are and a few simple techniques you can use to talk to gallery owners, you'll find that approaching galleries is exhilarating and will help move your art career dramatically forward.
There are other important principles that you will need to understand in order to create a successful art business, but when you can answer the questions above in the positive, you will see your exposure and sales increase dramatically.
I developed the Art Business Academy so that I can help you answer all of these questions. In the Art Business Academy I not only teach you the principles behind each of the questions above, I also work directly with you to help you answer these questions in relationship to your work. We'll work together to optimize your art for representation and sales, and I'll answer all the questions you have about how to succeed in the art business.
The Art Business Academy is your opportunity to proactively examine your art and to build a successful business around it, but it's also your opportunity to have me review your work. answer all of your art-business questions, and propel your career to the next level.
I invite you to join me in the Art Business Academy, and I look forward to working with you to help you effectively sell your art and pursue your artistic dreams.
J. Jason Horejs
Owner, Xanadu Gallery
Founder, Art Business Academy
Online Classes
Learn the art business inside out while studying at your own pace. Take online video classes, interact with other students, and participate in live-online events.
Learn how to
Confirm that Your Artwork is Ready for Galleries and Collectors
Build a Cohesive Body of Work
Develop the Perfect Pricing for Your Art
Create a Powerful Portfolio
Optimize your Art Website
Use Social Media to Grow your Collector Base
And Much More . . .
Classes constantly update and expand to help you understand every aspect of the art business. See our list of lessons.
By lesson #20, you will be ready to confidently approach galleries.
Jason Horejs, Owner, Xanadu Gallery & Founder of Art Business Academy
Art Business Academy founder Jason Horejs has been involved with art his entire life. Horejs' father is a successful artist, and Horejs was able to watch his father and mother build a successful art business. Horejs worked in one of the top art galleries in the country before leaving in 2001 to establish Xanadu Gallery in Scottsdale, AZ.
Horejs has always focused on helping artists expand their careers – first in his gallery as he worked with his stable of artists to establish their work among collectors, and then by writing a best-selling book, "Starving" to Successful, and giving workshops on the business of art.
"I found a real hunger among artists to better understand the business side of art," explains the gallery owner. "I was fortunate to be in a position to be able to see the business from both sides and provide perspective."
Business Training for Visual Artists
Art Business Academy provides courses well-suited to all visual artists. Painters, sculptors, fine-art photographers, jewelers, fine craft, textile and functional artists will all find information tailored to their unique and individual needs.
Courses will cover general principles and also provide supplemental material for individual media when different media require different approaches.
Answers to Your Art Business Question
Get feedback about your art and answers to your questions directly from Xanadu Gallery owner Jason Horejs. Jason will answer questions in live Q&A sessions, and via email. Get the direct answers you need to make your career a success.
TESTIMONIALS
"Before I was mentored by Jason, I was not in any galleries. Now I am in two and have prospects for others. I was ready for the gallery-scene with the years of painting and having my personal style, but Jason had to take me by the hand and lead me into the correct process of creating my online portfolio, and researching and submitting to galleries. "
Heidi Harner
Artist, Indiana
"Jason pushed me to do the things that needed to be done to successfully gain gallery representation. I am now in a wonderful gallery in Charleston, South Carolina, and working on another one. I have gained confidence with my art, and am not afraid to approach galleries. With Jason's help my portfolio looks professional. It really helps to project a polished image of yourself and your art when trying to gain gallery representation."
Terri Myer
Artist, St. Louis, MO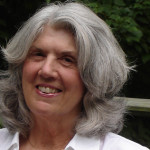 "I wanted to thank you again for the one-on-one mentorship last year. I was out in Colorado again from my Maryland home, participating in the juried Plein Air Rockies event for the second year. I spent a couple days on arrival from Denver at the beautiful Broadmoor in Colorado Springs. Here's my news—last year, they were 'interested,' this year the Broadmoor Galleries signed me! So…after all this work to get a Western gallery for the Western oil landscapes I create, I have a wonderful gallery!"
Claudia Brookes
Artist, Maryland