Learn How to Get into Galleries and Sell More Art
Participate in this Interactive, 4 Hour Course From Your Studio by Computer!
Register now and start the course right away. You will have lifetime access to the course presentation, and Q&A sessions, and will have your questions answered by Xanadu Gallery owner Jason Horejs
Registration for this Session Closes Soon – Register Now!
$89
Registration is Limited – Sign up Today!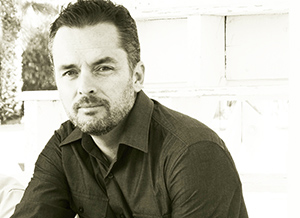 Learn how to confidently and successfully approach galleries in this intensive and interactive online course with Xanadu Gallery owner and RedDotBlog.com publisher Jason Horejs.
Have you always dreamed of creating your art full-time? Are you selling your work and tasting success, knowing that others appreciate what you have created? Are you ready to take your art career to the next level and start selling your work in galleries across the country?
Xanadu Gallery is pleased to invite you to participate in an exclusive online course hosted by gallery owner Jason Horejs.
With over 28 years of gallery experience, including 19 years owning and operating Xanadu Galleries in Scottsdale and Pinetop, AZ, Jason has experienced first-hand the challenges artists face when approaching galleries. He has also observed that many artists are making simple mistakes and are ill-prepared to be talking to gallery owners, setting themselves up for frustration and failure.
In this intensive online course, Jason will help you prepare yourself to confidently approach galleries by being well-prepared. You will learn how to organize your work, identify and share your unique approach and vision, and successfully research and approach galleries.
This 4 hour power course is designed for artists at every level of their careers. Whether you are just beginning, or need to take your art business to the next level, learn how to kick your career into high-gear.
Sculptors, painters, fine-art photographers, fine-art jewelers and fiber artists will find the course transformative.
This is a great opportunity for you to view the gallery business from the inside, understand how gallery owners select their artists, and ask every question you've ever had about the gallery business.
Because Jason personally responds to questions from participants, participation is limited. Sign up today! (If the course is sold out, please sign up for our wait list so we can let you know when the next registration is open)
---
Register today before the course fills up!
$89
Register
---
You Will Learn
How to create a consistent  body of  gallery-ready work
What you should do to present your work in a manner that will appeal to galleries
How to price your work
How to  organize your work and track your inventory
How to best allocate your  marketing efforts and dollars with an eye toward getting into galleries
How to build your resume
How to pick the best markets for your work and how to find the galleries in those markets that would best suit your work
How to confidently approach galleries and what to say when you meet the director or owner
and much more . . .
How the Online Course Works
Register by clicking:
You will receive immediate access to the online course, which consists of seven video sessions with over three hours of presentation, plus Q&A sessions that allow you to hear questions from other artists who are participating in the online course are asking and Jason's responses.
You can watch the video presentation straight through, or section by section, and your lifetime membership to the course page will allow you to return as often as you would like to reference the video presentations, Q&A sessions and resources.
You will be able to ask questions directly to Jason via the online Q&A form
The technology is simple and very easy to use – you can watch from your computer, or mobile device.
All You Need to Participate
Participate in this online course from your Mac, PC, Android or iOS Device that is connected to the internet.
---
Register and learn how to get into galleries today!
$89
Register
---
Testimonials From Artists Who Have Taken The Course
I attended Jason's workshop in 2014 and then followed his recommendations to the letter: First, I visited the galleries I was interested in just to get the feel, with an eye to seeing how my work would fit in. Next, I prepared a portfolio to leave with the gallerists. I even followed his suggestion to visit on the quietest days – Tuesdays I believe. I was so nervous approaching gallery directors that I was grateful for Jason's script, which I actually memorized. And it worked! My very favorite gallery invited me for a trial year, and I have been showing with them every year since – I even had a show before the pandemic. I am forever grateful for the tips and the confidence that I gained at the workshop that helped me realize my dream.
Ginny Zanger
Artist, Boston, MA
---
My particular niche in my art is sporting art and wildlife oil paintings: hunting, fly fishing, etc. I am a fly fisherman, from Northeastern Michigan on the shores of Lake Huron, and have been in and out of 6 different galleries over the last 13 years in this state. Sales have been minimal for me in the galleries here, and I haven't really branched out to the gallery scene very much at all in other states, except for a few shows in galleries thru Zapplication or Café.
I first discovered Jason's instructions on how to build a digital portfolio so I built my portfolio using Google Drive. I then sent it to him for critique and he recommended that I should contact galleries for representation.
I took advantage of his "Starving" to Successful instruction on how to get into galleries and sell my art. I applied all the steps he laid out including making a list of 100 galleries nationally to contact with the help of artcollecting.com. I didn't get to 100 but managed put together 40 at this point, and I started contacting them. One thing that's important with this process is to go to the galleries' websites and see all the art they represent to see if your work will be the right fit. As I was going thru my list I followed Jason's advice on sending follow-up emails.
This all went along for a period of 2 months or so when I got a call from a gallery owner in Colorado that he liked my work very much and wanted me to send him 6 images of framed paintings. I did, and within a couple of days I received an email from one of the gallery managers saying "Congratulations welcome to the gallery!"
Once the gallery managers reviewed and we settled on which paintings they wanted (8 for starters) I shipped them out to the gallery.
Within 2 weeks of their having hung my work in their gallery, I received an email from the manager with a ":)" smiley icon in the title telling me a couple came in and bought 2 of my paintings last Sunday afternoon!! So now I'm sending out another painting tomorrow, another one I'm reframing, and the one I'm currently working on now!
I really owe this bit of success to Jason's instruction!
Mark Behmer
Artist, Harrisville, MI
---
This is a very useful course full of valuable nuts and bolts information and helpful resources to move from a "shrug the shoulders, it's too hard" approach to finding representation to a proactive informed step-by-step approach. Jason is articulate and knowledgeable, He offers not just "how-to" information but insight into the workings of gallery owners' minds. Well worth the time and money.
Laurie Alberts
Artist, Westminster, VT
---
Take this course. It is a game-changer!
Linda Perry
Artist, Berlin, MD
---
The benefits of what we have learned from Jason's "Starving to Successful Power Course" are beyond price. My husband and I are both artists and this course was important for both of us. We listened to the whole four hours and then went through it again to learn how to apply it to us.
Teaching us how to approach these galleries in a professional manner was instrumental. We quickly realized we had only approached local galleries in a very off-hand manner. They accepted us because they knew us, or knew someone who knew us. Those galleries are no longer in business now.
We quickly learned what a Portfolio really was and most importantly, how to prepare one. Once we saw what it looked like and how to do it – piece of cake.
Pricing was very important. We are the type of artists that were pricing our work emotionally. Thanks to Jason's course, we now know how to be consistent. Also, that it's OK to raise our prices as the occasion demands. To be the best-selling artist doesn't mean you have to be the cheapest. It means your work needs to be the best you can do.
Then we learned there is a difference between bios, resumes, and artists' statements. Who knew?
We have now made our physical approach to sixteen galleries – eight for my husband and eight for myself. They were the same eight galleries, but we did it professionally, according to Jason's instructions.
One gallery contacted us by return email immediately. Another one in the same city contacted us the very next day. We took time off to meet with these galleries and as a consequence, one is representing both myself and my husband exclusively. The comments made about the artist's statements we had prepared, was that we had done all their work for them. "What a great presentation!" was another statement, and one of the galleries said how easy we had made it for them.
We are very thankful to Jason for his dedication to helping artists. He delivers in spades.
If you are reading this testimonial, you are probably wondering if Jason's course is right for you. We can't stress enough that we wouldn't have made it this far without his help. We didn't have the knowledge on our own to know how to do this, but Jason made it possible. He will for you also.
Virgia and Robert West
Artists, ID
---
That wasn't just the best art business workshop I've ever attended, it was the best any-kind-of-workshop I've ever attended. I hesitate to say that, because it sounds gratuitous. But … back home, I've had some time to think about it. I'm satisfied it's true.
Can't remember ever going to a workshop where there was an Exclamation Point Moment at least once a minute."
Jesse Moore
Artist, NC
---
Jason Horejs is a generous and knowledgeable teacher who shares a plethora of information based on years of expertise and experience. Whether you are a seasoned artist or just beginning, Xanadu Gallery's "Starving" to Successful Power Course with Jason is full of valuable information and worth signing up for. It's not often that artists are privy to a gallerist's feedback and inside scoop. This course was a game-changer for me in that it was just what I needed – the last little push for me to take my art to the next level. I cannot recommend this course highly enough. Jason's authenticity and gracious energy come through in the videos, and he gives feedback after the course. One-of-a-kind offering. Thank you Jason!
Kim Beller
Mixed Media Artist, NC
---
From pricing to portfolio, Jason showed me step by step, how to pull together what is needed for a very professional application for gallery representation. I'm thrilled to say, that I am now represented by three different galleries, in three states!
Carol Iglesias
Artist, VA
---
I am approaching galleries with my portfolio and actually finding representation! Take this workshop! You can thank me later.
John Hagler
Artist, CA
---
The Starving Artist course has everything you need to take the next step in approaching galleries for representation. This course is succinct, organized, and presented in a manner to make learning easy. Thank you Jason, for the work you put into making this one of the best business action classes I have seen.
Gerri Mitchell
Artist, NC
---
Just do it. You've given so much value with this course. I'm excited to have a plan and the fact that I can email you concerns is very gratifying.
Gail Williams
Artist, Ontario
---
Having spent most of my career in sales, I found it very interesting, albeit not too surprising, that the sales process for an artist is fundamentally the same as the sales process for a butcher, a baker or candlestick maker: start with 100 prospects; qualify each prospect and only spend time on the well-qualified prospects; develop a compelling proposition; make that proposition then SHUT UP and wait for the reply; be prepared to handle objections; ask for the sale.
I found it especially powerful to hear this entire course not from a successful artist, but from a buyer—a gallery owner—who also just happens to be related to a successful artist. That, to me, was an invaluable perspective.
[If you are considering taking this course:] First, You are not spending $89, you are spending $134. The ArtSala inventory app is offered at $45 FOR LIFE and you are buying that. I'm not asking you, I'm telling you.
Second, there is no second. Take the course. Get the app. Go sell art.
Dave Flach
Artist, Sarasota Fl
---
Thorough lessons on everything from consistency and quality of work, pricing, inventory tracking, and gallery contacting and much much more. I thought I was ready before this course, but now with the personal help from Jason I AM ready. I used to get short, dismissive rejections, or no response at all. With Jason's help, even my rejections are more professional- I think that is because my communications and materials are polished and professional. Also, it's not all rejection any more, I am getting more yesses and have gotten into my first gallery.
Annie Guldberg
Artist, IA
---
​​"Using Jason's strategies, I started approaching galleries two months ago, and had a positive response from five galleries within the first week. So far, I have signed up with two excellent commercial galleries in my key region, and one of them will be hosting a solo show of my paintings later this year."
Karen Richardson
Artist, Ontario
---
Of all the webinars on art marketing I've seen (and I've seen a lot), yours was the best. Your presentation was clear, practical and inspiring.
Marilynn Brandenburger
Artist, CO
---
I was going to get an email off to you today, letting you know that I have picked up 2 new galleries (it was very easy, I might ad) once I got my portfolio together, following your guide lines. And, got the note yesterday that one of my pieces sold over the weekend. Thank you for your class—for me it has been very profitable.
Dinah Ilhe
Artist, UT
---
Went to Jackson Hole with my new portfolio (based on your class) and approached 3 galleries the way we practiced. The first one the owner was out and they were friendly, took my portfolio. The second one, the owner was very interested even wanted to see my samples and said she reevaluates her inventory every November and takes on new art at that time and was very interested. I went into a third gallery and she took my work on the spot including the sample raku hawk I had with me. Thanks for the great seminar!
Tammy Bality
Artist, CO
---
This course is a comprehensive workshop that teaches artists how to be more professional in their approach to presenting and selling their work. It is easy to follow, and can be viewed at any time. Each segment of the course is short enough to fit into a block of "downtime" so the artist can continue to do what they do best. I highly recommend it!
Kathleen Eaton
Artist, AZ
---
This course was extremely valuable and I am so glad I decided to do it. The information from the viewpoint of a gallery owner is so insightful! Also the examples and templates at the end were great.
Sally Lancaster
Artist, Spokane, WA
---
[Thinking of taking this course?] Do it. Totally worth it. We need to think of ourselves as business people, not just creators.
Rebeca Fuchs
Artist, CT
---
This course is very helpful if you're nervous about approaching a gallery or don't even know where to begin.
Jessica Lane
Artist, MO
---
This course is a great resource for understanding completely what you need to do to be successful! I had so many questions spinning around in my head prior to listening to this course and they were all answered. I got many useful tips and pieces of information that will help me put my best foot forward in the coming months as I prepare to go more public with my work.
Thank you so much for sharing so generously your time and expertise, Jason!
Barbara Hunter
Artist, NC
---
This is an excellent course. I totally recommend this course, it is short, clear, consistent, with perfect and necessary information for an artist, from a gallery owner's perspective.
Debora Levy
Artist, CA
---
This course is a practical guide of what you need to have in place BEFORE even entertaining the thought of approaching a gallery.
Stephanie Rose
Artist, WY
---
This course was very informative and motivational as far as ideas for submitting artwork to galleries. Thank you, Jason!
Janet Dyer
Artist, NC
---
I would absolutely recommend this course. It is very reasonably priced and it has all the information you would need to get a very good start on your business in the art world. I have signed up for other courses but it seemed I had to go through a lot of information to get what I was looking for. This was by far the best and most informative.
Tammy Wolcott
Artist, Alberta
---
I was initially skeptical that a gallery owner would be so generous with information…but was pleasantly surprised!!
Chantal Tomiell
Artist, NC
---
This was a very relevant workshop that had many useful tools that I can use immediately. It motivated me to get on with the business aspect of my art.
Andrea Fredeen
Artist, British Columbia
---
If you're serious about gallery representation, do this.
Shauna Scott
Artist, WA
---
Register today!
$89
Register
---