Learn How to Get into Galleries and Sell More Art
Participate in this Interactive, 4 Hour Course From Your Studio by Computer!
Register now and start the course right away. You will have lifetime access to the course presentation, and Q&A sessions, and will have your questions answered by Xanadu Gallery owner Jason Horejs
Registration for this Session Closes Soon – Register Now!
$89
Registration is Limited – Sign up Today!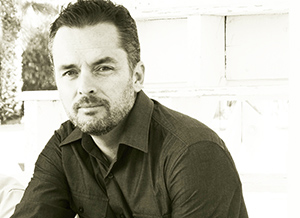 Learn how to confidently and successfully approach galleries in this intensive and interactive online course with Xanadu Gallery owner and RedDotBlog.com publisher Jason Horejs.
Have you always dreamed of creating your art full-time? Are you selling your work and tasting success, knowing that others appreciate what you have created? Are you ready to take your art career to the next level and start selling your work in galleries across the country?
Xanadu Gallery is pleased to invite you to participate in an exclusive online course hosted by gallery owner Jason Horejs.
With over 28 years of gallery experience, including 19 years owning and operating Xanadu Galleries in Scottsdale and Pinetop, AZ, Jason has experienced first-hand the challenges artists face when approaching galleries. He has also observed that many artists are making simple mistakes and are ill-prepared to be talking to gallery owners, setting themselves up for frustration and failure.
In this intensive online course, Jason will help you prepare yourself to confidently approach galleries by being well-prepared. You will learn how to organize your work, identify and share your unique approach and vision, and successfully research and approach galleries.
This 4 hour power course is designed for artists at every level of their careers. Whether you are just beginning, or need to take your art business to the next level, learn how to kick your career into high-gear.
Sculptors, painters, fine-art photographers, fine-art jewelers and fiber artists will find the course transformative.
This is a great opportunity for you to view the gallery business from the inside, understand how gallery owners select their artists, and ask every question you've ever had about the gallery business.
Because Jason personally responds to questions from participants, participation is limited. Sign up today! (If the course is sold out, please sign up for our wait list so we can let you know when the next registration is open)
---
Register today before the course fills up!
$89
Register
---
"That wasn't just the best art business workshop I've ever attended, it was the best any-kind-of-workshop I've ever attended. I hesitate to say that, because it sounds gratuitous. But … back home, I've had some time to think about it. I'm satisfied it's true.
"Can't remember ever going to a workshop where there was an Exclamation Point Moment at least once a minute."
Jesse Moore
Artist, NC
"From pricing to portfolio, Jason showed me step by step, how to pull together what is needed for a very professional application for gallery representation. I'm thrilled to say, that I am now represented by three different galleries, in three states!" — Carol Iglesias, Virginia

​​"Thorough lessons on everything from consistency and quality of work, pricing, inventory tracking, and gallery contacting and much much more. I thought I was ready before this course, but now with the personal help from Jason I AM ready. I used to get short, dismissive rejections, or no response at all. With Jason's help, even my rejections are more professional- I think that is because my communications and materials are polished and professional. Also, it's not all rejection any more, I am getting more yesses and have gotten into my first gallery." — Annie Guldberg, Iowa

​​"Using Jason's strategies, I started approaching galleries two months ago, and had a positive response from five galleries within the first week. So far, I have signed up with two excellent commercial galleries in my key region, and one of them will be hosting a solo show of my paintings later this year." — Karen Richardson, Ontario
You Will Learn
How to create a consistent  body of  gallery-ready work
What you should do to present your work in a manner that will appeal to galleries
How to price your work
How to  organize your work and track your inventory
How to best allocate your  marketing efforts and dollars with an eye toward getting into galleries
How to build your resume
How to pick the best markets for your work and how to find the galleries in those markets that would best suit your work
How to confidently approach galleries and what to say when you meet the director or owner
and much more . . .
How the Online Course Works
Register by clicking:
You will receive immediate access to the online course, which consists of seven video sessions with over three hours of presentation, plus Q&A sessions that allow you to hear questions from other artists who are participating in the online course are asking and Jason's responses.
You can watch the video presentation straight through, or section by section, and your lifetime membership to the course page will allow you to return as often as you would like to reference the video presentations, Q&A sessions and resources.
You will be able to ask questions directly to Jason via the online Q&A form
The technology is simple and very easy to use – you can watch from your computer, or mobile device.
All You Need to Participate
Participate in this online course from your Mac, PC, Android or iOS Device that is connected to the internet.
---
Register and learn how to get into galleries today!
$89
Register
---
Of all the webinars on art marketing I've seen (and I've seen a lot), yours was the best. Your presentation was clear, practical and inspiring.
Marilynn Brandenburger
I was going to get an email off to you today, letting you know that I have picked up 2 new galleries (it was very easy, I might ad) once I got my portfolio together, following your guide lines. And, got the note yesterday that one of my pieces sold over the weekend. Thank you for your class—for me it has been very profitable.
Dinah Ilhe
Artist, UT
Went to Jackson Hole with my new portfolio (based on your class) and approached 3 galleries the way we practiced. The first one the owner was out and they were friendly, took my portfolio. The second one, the owner was very interested even wanted to see my samples and said she reevaluates her inventory every November and takes on new art at that time and was very interested. I went into a third gallery and she took my work on the spot including the sample raku hawk I had with me. Thanks for the great seminar!
Tammy Bality
Artist, CO
---
Register today!
$89
Register
---